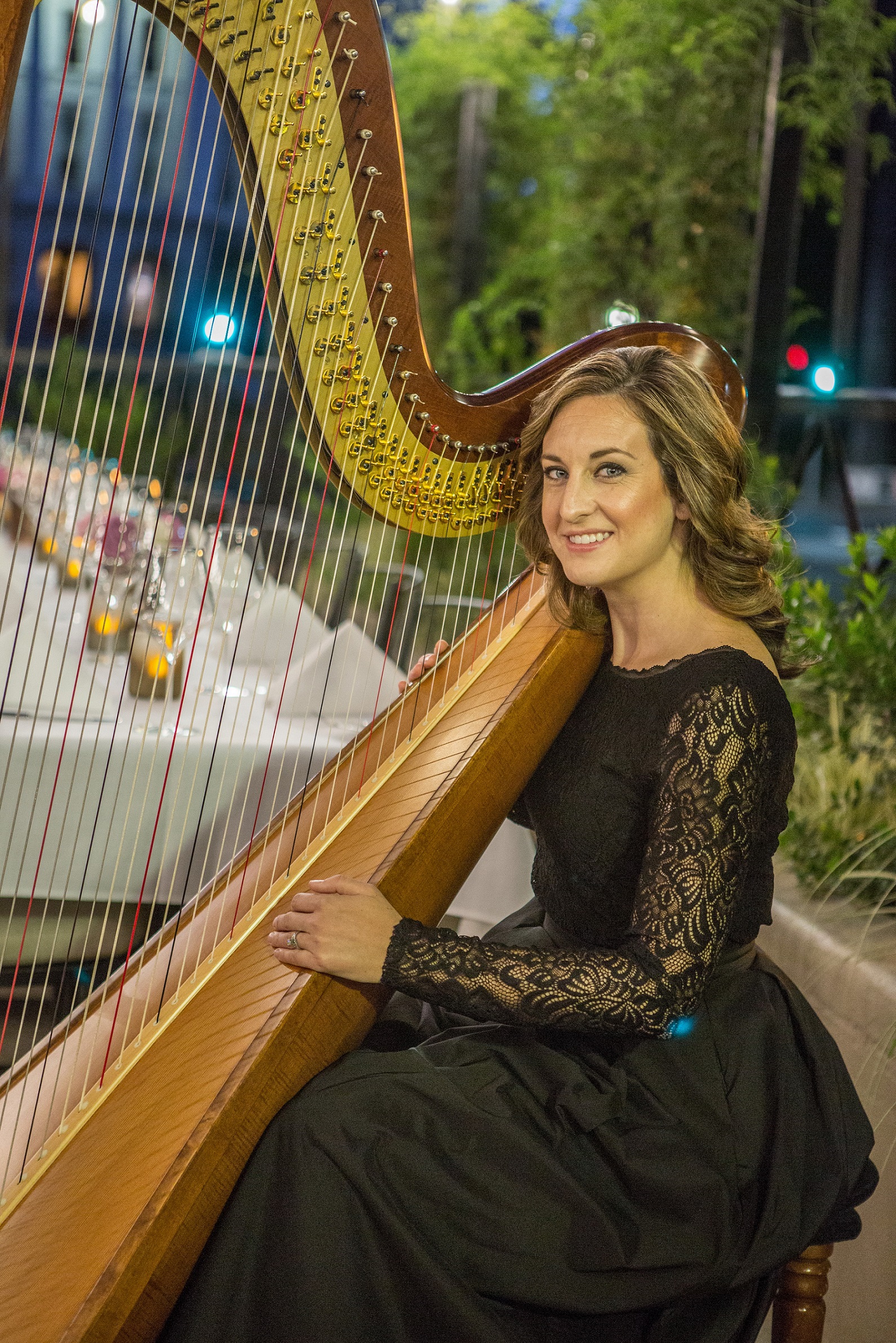 Kaboo Photography
The perfect event is one where your personality shines through every detail, including the music. I love providing that element of perfection through the musical sounds for your event. You work so hard thinking about every detail and color, and the music should be just as stunning. My goal is to provide an elegant aural backdrop as the sountrack to your event. 
For over 20 years, I have loved providing that soundtrack for weddings and events. Along with performing on the harp, I teach music, laugh with my kids, dabble in art and cooking, and pretend to be a runner. 
Though classically trained (B.A. in Applied Harp from Simpson University, 2004, and M.A. in Music from Chico State University, 2009), I have a love for a wide variety of music. With an equal obsession for the music of Beethoven and Tim McGraw, I love and appreciate many genres in between. One of my favorite things is to add new music to my repertoire, so please share your favorites with me!
You can also find me on Facebook at: Lauren C. Sharkey, Harpist and Instagram https://www.instagram.com/elegantharpmusic/